Are you up for a challenge?
During Yoga Teacher Training, one of the most powerful things we learned about wasn't a pose or how to sequence a vinyasa – it was the 7 axioms or universal truths of human existence. These 7 principles are the tools, the reminders, that help us get through the times when our doubt, fear and dis-ease creep in.
For the next 7 days, I'll be exploring what each of these axioms mean to me as part of a challenge that Lifepower Yoga Mount Laurel is running – and I'm inviting you to join me on my personal exploration and to do some introspection of your own. Besides uncovering some great truths for yourself, you also have the chance to win some Lululemon swag.
Want in on the fun? Here's how it works. Starting tomorrow, Sunday, LifePower Yoga Mount Laurel will identify one of the seven axioms. You can follow @lifepoweryoga_mtlaurel on Instagram for the universal truth of the day. Then, you'll want to post a picture that relates to the axiom and make sure to tag @lifepoweryoga_mtlaurel and use the hashtag #lpy7axioms. The more pictures you post, the more chances to win!
Watch this video  to hear all about the contest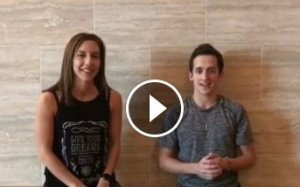 …and join me each day as I explore what the 7 axioms mean to me. I'll be posting a mini-blog on my website daily and would love to have you along for the ride!
xo